Changing our opinion on technology as first as technology changes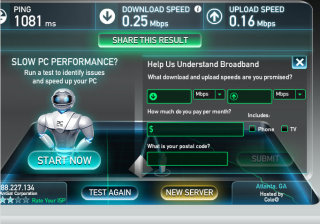 My wife, Kahleetah and I are headed to South Korea today. United's flight #893 is offering Wi-Fi with a twist- regular speed for $14.99 and higher speed for $22.99.
I thought I would test out the higher speed at $22.00 – here is what Speed tests results were.
Ping: 1081 ms, Download 0.25 Mbs, Upload 0.16 Mbs