I have been using my Variable Technologies Node for the last few months and I can tell you without a doubt, it is one of the best add on gadgets for my iPhone.
The concept is simple – provide the user with a remote hand held sensor that can have different modules that can be swapped in and out. Similar to the medical tricorder in StarTrek, the Node talks to your iPhone or Android via Bluetooth.
The main part of the Node, known as the Kore, contains the rechargeable battery, Bluetooth connection to your device, and 2 interface ports to the sensors that screw on either end (they are about the size of a fat quarter).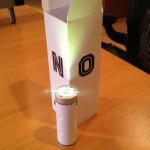 The Node includes apps in the iTunes store (and app for Droid)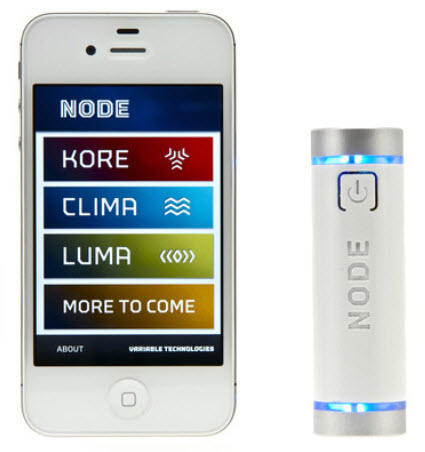 The two modules I use the most are the Therma and the Chroma.
Therma

The Therma app has a real time recording ability to show you what you are taking the temperature on and what its temperature is.
You can see I am using it here to confirm the thermostat reading on one of our properties.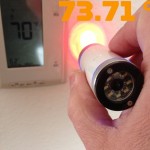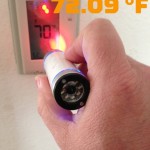 Chroma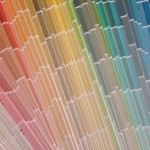 The Chroma module has a sensor and light that read the color you point it at and turn it into RGB, HEX and standard
L.A.B. Color scales
and it shows you a visual representation of the color which is great for emailing the results.
I've used this app to match paint and stucco colors on our properties as it allows me to send my maintenance guys the right color for touchup painting or repairs.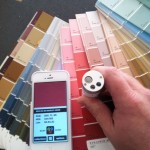 Here is a large image showing the flashlight.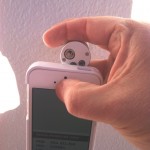 And if you need it, it has a programmable flashlight node.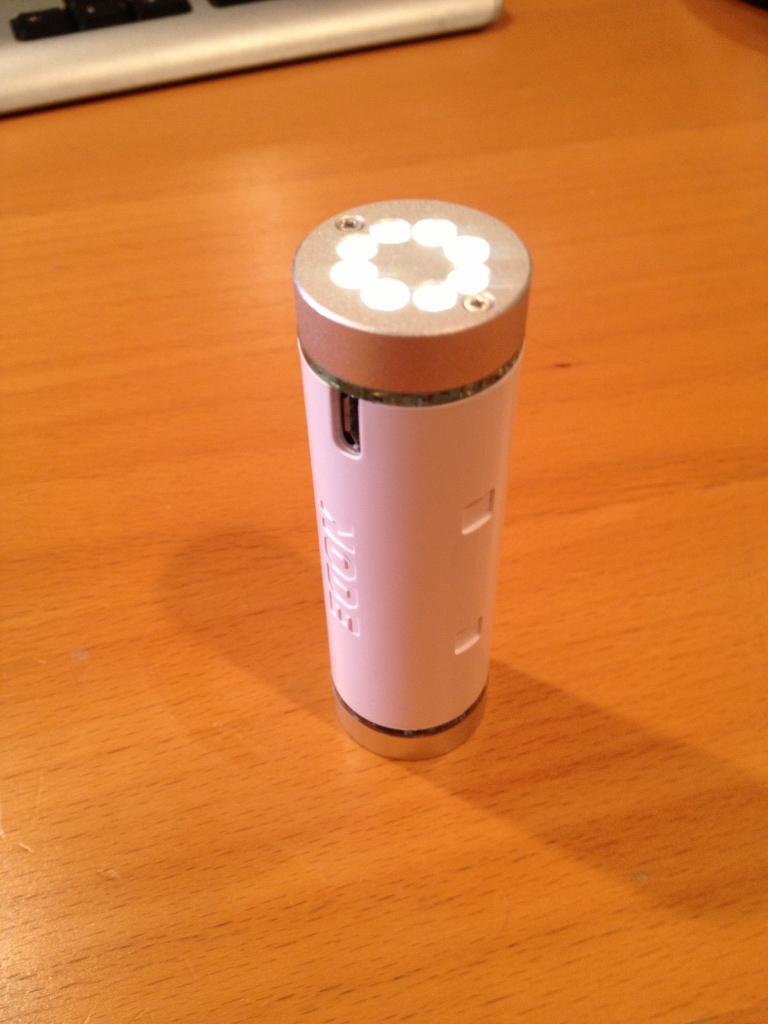 On a final note, the folks at VariableTechnologies have developed a developer forum to encourage more of their customers to create their own applications using this unique (and amazing) device.