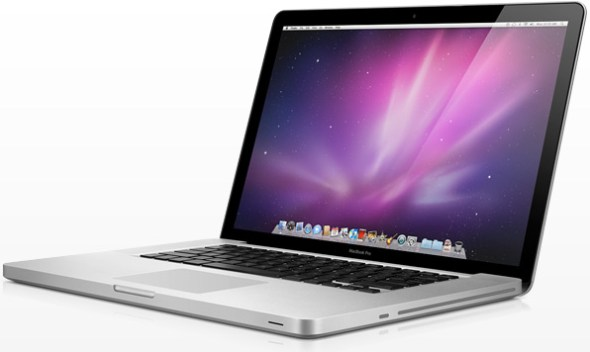 Yes its true, I've migrated into a MacBookPro for my primary laptop.
Why?
Was it the allure of Mac OS X? no.
Was it the sex appeal of a sleek machine? no.
It was simply, the best built machine money could buy. After decades of taking apart my Sony VAIO's and Toshiba Tecra's, Portege's and Librettos, I've come to realize that the design of these machines is grossly inferior to the MacBookPro. Within the first few months of owning a laptop, I often end up pulling it apart to upgrade the memory or hard drive. Some of my favorite machines are Sony's (TX, TZ, P), but I am appalled at how difficult it is to replace simple components like the hard drive. Unlike my Acer netbooks that I can replace a hard drive in minutes (or my Samsung, that has an external access port), I can spend hours on a Sony, carefully taking pictures as I remove each layer, only to find some "switch" or button has been booby trapped to make reassembly very difficult.
When my Sony TZ needed a windows reformat and redo, I realized its hard drive space was just too small, so I upgraded to a Samsung R480 (now for sale)
which offered a 500 gig harddrive, and a blu-ray drive that would allow be to read my backups.
Unfortunately, the Samsung just ended up being to big and clumsy to take to meetings, and although I had removed the Blu-Ray drive and added a 750 gig harddrive for data, I was concerned about jostling the machine, so I ended up restore the blu-ray and resetting the machine to its original settings and then set off on my quest to find a durable long last machine.
I wanted a machine that could easily hold all of my data and media (i.e. iTunes) – check
I wanted a machine that could be my hub for synching the iPhones, iPad iTouches and iPods, in our family.
I wanted a machine with enough USB ports and a SD Card reader to be helpful – check
I wanted a machine that felt solid to travel with – check
I wanted a machine that had a large high resolution screen (1680×1050)
I wanted a machine that was fast enough to be my main machine during the day – which means a lot of multitasking (which ruled out most netbooks) – check
I wanted a machine that was well built and easily upgraded – check
I wanted a machine that would let me create apps for the iPhone and iPad – check
While I liked the idea of a Mac Air, the hard drive and processor speed ended up being a limitation.
I purchased the 15″ model with the Core i7 and 4 gigs of RAM and a 500 gig hard drive. I had the hard rive replaced with the 750 gig model and had the superdrive (thats a DVD to PC users) replaced with another 750 gig for a toal of 1.5 Terabytes.
For the first time in a long time, I can carry ALL of my data around with me.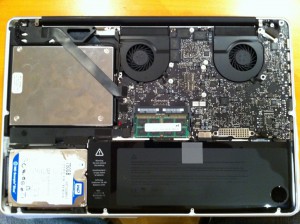 (this photo shows the now replaced Superdrive with an additional hard drive above the existing hard drive.
What was appealing about the design?
Start with the original concept – instead of a series of plastic parts held together by a bunch of screws (if you've taken apart an Acer, Asus, Sony or Toshiba you know what I mean), the MacBookPro starts out as a solid aluminum brick: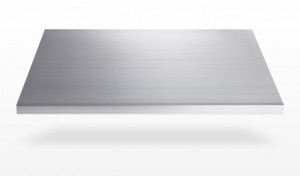 and then they carve the keyboard out of the top,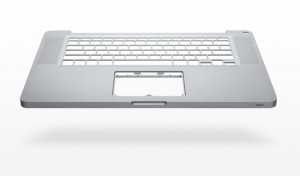 followed by the computer innards out of the middle, leaving a small sheet of aluminum on the bottom to seal the machine in. In short – remove ten screws and you have access to the elegance of design of the laptop and easy upgrades to the harddrive, memory and DVD-drive.
Word of advice on upgrades and using Bootcamp: don't move the DVD drive until after you've installed Bootcamp – I spent easily a day of time trying to figure that one out. Also if you plan to run Parallels (Macs version of allowing you access to Windows while running the Mac, as opposed to bootcamp which switches between the OS's on bootup), install bootcamp first, then windows, the install all of your software, and BEFORE you activate, go back into parallels, install it, run it and then tell Windows (office, etc.) to activate- this will save you from having to repeatedly activate for what is essentially the same machine.
Finally, for those CCIM instructors, Designee's, and candidates, you should know that the new Microsoft Office 2011 for the Mac now works with Macros for our CCIM spreadsheets.
Has the upgrade been seamless? Not quite, but I have enjoyed it and I love the laptop. I still use my Sony netbook P for meetings during the day, but I prefer the MacBookPro for all other tasks.
I think my new Mac, fits right in – how about you? (bottom right of all the monitors)