A new browser, or actually, to be technically correct, a new browser interface built on top of Google's Chrome Browser, has entered the market.
RockMelt offers social networking and feed options along the margins of your browser. Now Facebook and your internet surfing can co-exist in the same window frame.
I have to admit the interface is very compelling and easy to use.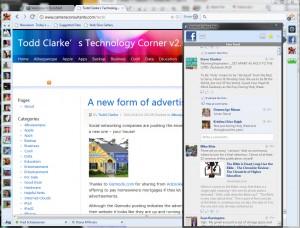 Available as a browser on the PC, MAC and an App for iPhone and the Ipad .