Apple is announcing its latest iPhone news today (9/10) and that includes a firm release date for iOS 7 – slated to be pushed out to over 700 million iOS devices starting 9/18.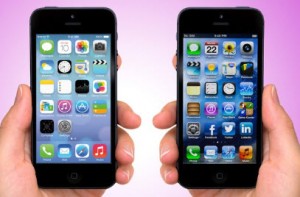 image courtesy – http://mashable.com/2013/06/12/ios-7-apps-comparison/
How does it compare?
Alexis Madrigal at NPR has done a great job explaining why the physical world metaphor no longer applies for your iPhone / iPad.
A live feed from Engadget.com can be found here – Liveblog